Current Issue
No. 21 (2022)
Published 1 June 2022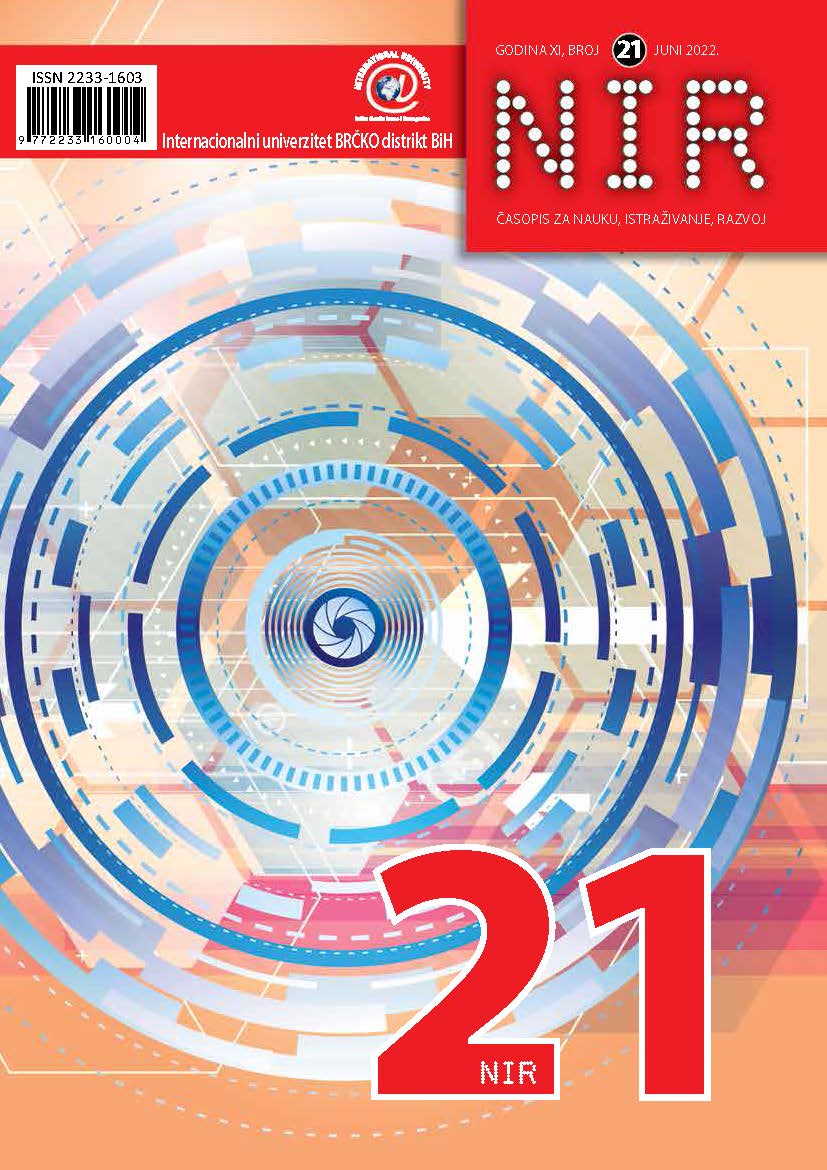 NIR
NIR is a journal of the International University based in Brčko, Bosnia and Herzegovina dedicated to science, research and development, with a frequency of two issues per year. It publishes original professional and scientific works.
Announcements
Poziv autorima
Časopis NIR poziva sve zainteresirane stručnjake iz oblasti informacijskih, humanističkih te društvenih nauka da dostave autorske radove za objavljivanje u novom broju časopisa NIR za 2023. godinu.
Radove slati na adresu elektronske pošte: internacionalni.univerzitet@gmail.com.
More…
ртт т тњерт

тр ње

 трње

рте